Going to town
Moving into the city, they sought the perfect home to complement a new lifestyle, and in every detail of the design, Bespoke Architecture delivered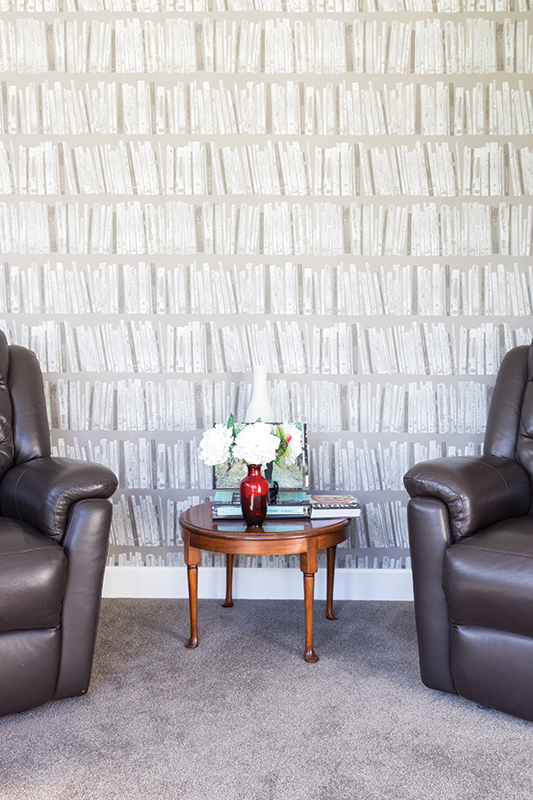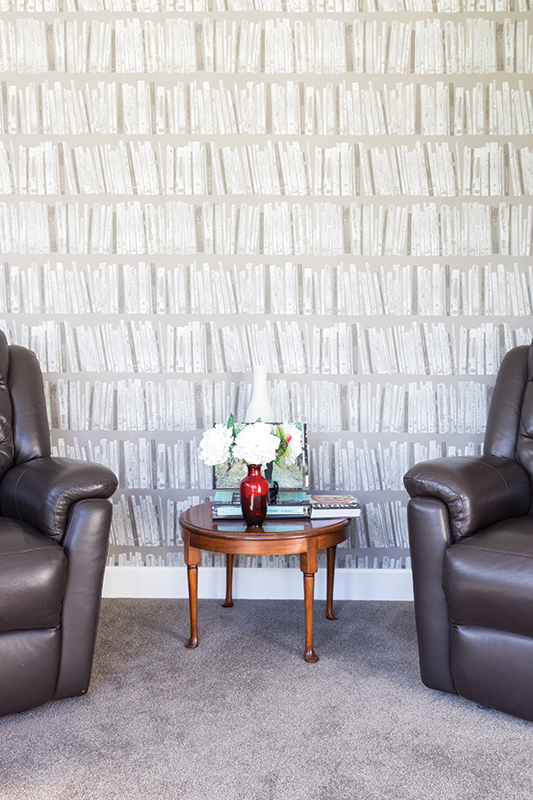 Having lived on four 10-acre properties in both Ohoka and Clarkville, Tony and Ruth Polson were ready for a change – a move into the city, a different lifestyle, an exciting new home. While this would be House Build Number 5 for the pair, going to town meant a home quite unlike their previous abodes.
A secluded rear section in the heart of Fendalton presented the perfect setting; although, relative to the sprawling acres they were accustomed to, Tony describes the 865sqm site as 'restrained'.
Following the recommendation of trusted builder Louie McKenzie, they called on the dedicated team at Bespoke Architecture to help them achieve the spacious home they sought, one that would relate harmoniously with its environment.
Tony and Ruth were clear on many particulars: 'we wanted a three-metre stud height in the living areas and a large garage with space for a work area. We also wanted the master bedroom, with ensuite and walk-in robe, to be located downstairs, with a further three bedrooms upstairs.'
Bespoke Architectural Designer Lee Johnstone visited the couple, and talked through everything they wanted, with a view to incorporating their ideas, priorities and preferences into a refined, personalised design. As he shares, 'it all comes down to how well our designers understand and interpret the clients' individual ideas and style'.
For the Polsons, Lee's concept plan ticked every box, and then some. 'We went "wow!" says Tony: Lee had come up with things that we hadn't even thought of, but that we thought were great!'
Tony recalls the 'beautiful freehand sketch: it was like a water-painting, and gave us such a good feeling' – that assuredness that comes from seeing your vision captured so fluently and exquisitely.
Saluting the sun, the four five-metre high windows that line the gallery 'let in so much heat and light', says Tony.
For Lee, 'sketching on multiple pieces of paper' is an integral part of 'working it out'. The concept plan then goes onto CAD software, which enables clients to experience their home in 3D, thereby ensuring that they are completely happy with the design before any building proceeds.
The 'spacious' 356sqm house sits on what is 'a smallish footprint', says Lee. 'We set the shape of the home around a golden oak tree, with large overhanging branches', he continues, 'and we went with a modern-traditional style – to suit the shape of the home'.
The couple laugh about Ruth's love of the sun – 'she must've been a cat in a previous life', Tony quips. From every angle, for every hour that passes, the design optimises the sunlight, with an array of expansive and intriguing windows and doors inviting the eye outside, and the sun in.
'A two-storey atrium was designed to view a massive old tree, as you walked down the gallery', explains Lee.
Saluting the sun, the four five-metre high windows that line the gallery 'let in so much heat and light', says Tony, 'and this travels upstairs, enhanced by the glass balustrade'.
The heart of this home is a haven of sunlight and space, with a stunning kitchen setting the tone for living. A refined palette, with plenty of warmth and vibrancy, combines with sleek finishes for a result that exudes effortless sophistication.
A place of production and creativity, the kitchen is also a hub for socialising with family and friends: with a dual-access scullery making food preparation and presentation a delight, and two large interconnecting open-plan living-dining areas. As Lee explains, Ruth and Tony are able to dictate the configuration of the space to suit their requirements and can close off the formal-lounge when not in use.
With so many large open areas, Ruth and Tony also sought a more intimate space for quiet repose. So, Lee worked into the plans a 'coffee nook' at the end of the gallery on the morning side of the house.
'We spend a lot of time in here', says Tony – as he talks about his beautiful home from one of the comfortable leather armchairs.
While they have moved onto a substantially smaller plot of land, to essentially make life easier, this magnificent home is testament to the determination and vitality of the pair.
As Ruth and Tony say, they are both enjoying being in town – and 'not being tied to our property. [Previously] the maintenance on our properties used to occupy much of our time', says Tony. Precise in everything he does, Tony has timed how long it takes him to do the lawns now: 'only seven and a half minutes!' he says, smiling.
While they have moved onto a substantially smaller plot of land, to essentially make life easier, this magnificent home is testament to the determination and vitality of the pair. And, whilst they love the new home, they certainly haven't ruled out building House Number 6. 'I would never say no to building again', says Tony. 'We love the process, and I love project managing'.
'Building from scratch means you get what you want', adds Ruth – which is certainly the case when you entrust Bespoke Architecture with your special project. For Tony and Ruth, their Bespoke design 'wowed' them because it delivered everything they asked for, and significantly more besides.
In a characteristically warm and unassuming manner, Lee reflects on the involvement of Bespoke Architecture: 'we came up with a package that looked pretty cool, and that they loved!' Of course, as with all Bespoke designs, 'everything is done for a reason': this 'pretty cool package' represents the coalescence of various ideas and solutions into a beautifully-resolved, individualised design.
Listening to Ruth and Tony talk animatedly of their experience, one might wager that they will be calling on Bespoke again. But, for now, Tony has other projects in the pipeline. 'Our sons have lots of jobs for him to do!' says Ruth.
'Starting with building a hen house', says Tony. 'A Hilton hen house!'
Words: Kate Barber Photography: Charlie Jackson