Shades of green
With a vast range of sustainable, eco-friendly products and materials available, Karin Hubber from Hubbers Furnishings offers some advice when it comes to your interior.
A sustainable home is about more than simply the products and methods used during the construction; it's also about what goes into the interior. A green or eco-friendly interior is about creating an environment that improves the well-being of the people who call it home; while ensuring that the products and materials adorning the walls, floors and ceiling have been designed, produced, manufactured and applied with sustainable practices in mind.
Simple additions include: using plants as decoration, embracing the use of natural materials and opting for energy-efficient lighting. But as you redecorate, build or renovate there are other considerations when it comes to ensuring you are creating an interior fit for both you, and the environment.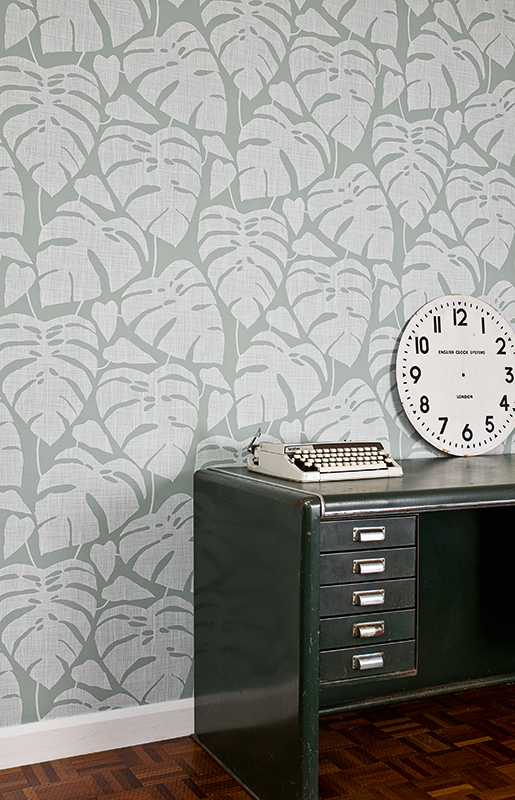 WALLPAPER
When it comes to wallpapers, there are a number of sustainable papers, some of grass cloth, others bamboo. There is also a range from Paper Room called MissPrint, which we stock. The MissPrint mother-and-daughter team produce beautifully designed, contemporary wall-coverings and fabrics all derived from hand-drawn illustrations. Passionate about ecological issues, all their products are produced in an ecologically-friendly way. Their entire wallpaper range is PEFC certified, which means that the paper products used promote the sustainable management of forests. The wallpapers are also printed with organic pigment inks, which are non-toxic, free of heavy metals and classed as non-carcinogenic.
FABRIC
Cotton is sustainable, renewable and biodegradable, making it an excellent choice as an environmentally-friendly fibre; however, most chemical fibres are petroleum-based, which means they come from non-renewable resources.
Our top suggestion for those seeking an environmentally-friendly fabric, without compromising on aesthetics or performance, is linen. It is one of the most biodegradable and stylish fabrics in fashion history. It is strong and naturally moth resistant; and, being made from flax plant fibres, it is fully biodegradable when untreated.
Linen can withstand high temperatures and absorbs moisture without holding bacteria. In fact, it is actually stronger when wet than dry and becomes softer and more pliable the more it is washed. It just gets better and better! As a result of these characteristics, many European cultures practice the tradition of handing down linen bed sheets as heirlooms.
Its natural colours include ivory, ecru, tan and grey. Perfect for curtains, cushions, upholstery and more, it is a versatile and beautiful fabric.
FLOORING
With flooring, there are plenty of options available when it comes to using sustainable products. Wool carpet is a natural first choice, however its price point is often higher than with nylon. While nylon carpets are not necessarily classed as sustainable, the processes through which they are manufactured is. For instance Feltex and Godfrey Hirst both have sustainable policies for manufacturing nylon carpets. Their aim is to minimise or eliminate all adverse impacts that their activities and products may have on the environment. This includes a commitment to minimising pollution and to seeking ecologically-sustainable waste management systems.
Natural flooring materials, such as Artisan's jute, seagrass and sisal matting (pictured above), bring texture and durability to the home, while timber and low-emission laminates are ideal sustainable floor coverings.
Alternatively you can try a ceramic tile, or Tarkett Linoleum, which has been accredited with Ecospecifier GreenTag Gold – a comprehensive assessment that allows the consumer to confidently choose from two ranges of natural floor coverings that have been stringently assessed for their environmental impact.
PAINT
When considering paint for your home, Dulux has to be one of your choices. Not only do they accept paint for recycling and clean disposal, but they have also been awarded an Environmental Choice licence, ensuring their accredited products meet strict environmental standards and are recognised by the New Zealand Green Building Council.
One of their most innovation products is the Dulux EnviroWash System, a water-based treatment product that turns paint wash-out into clean water and inert solid waste, allowing for easier and safer disposal. The first of its kind in New Zealand, it provides an environmentally-responsible way of washing out painting tools, such as brushes and rollers, and minimises the negative impact of traditional paint waste disposal methods.
03 348 2954 | hubbers.co.nz